Presenting the ScanNet200 Benchmark
We present the ScanNet200 benchmark, which studies an order of magnitude more class categories than previous version of ScanNet. The scene geometry is shared within the two tasks, but the parsing of surface annotation allows for a larger vocabulary and more realistic setting for in the wild 3D understanding methods.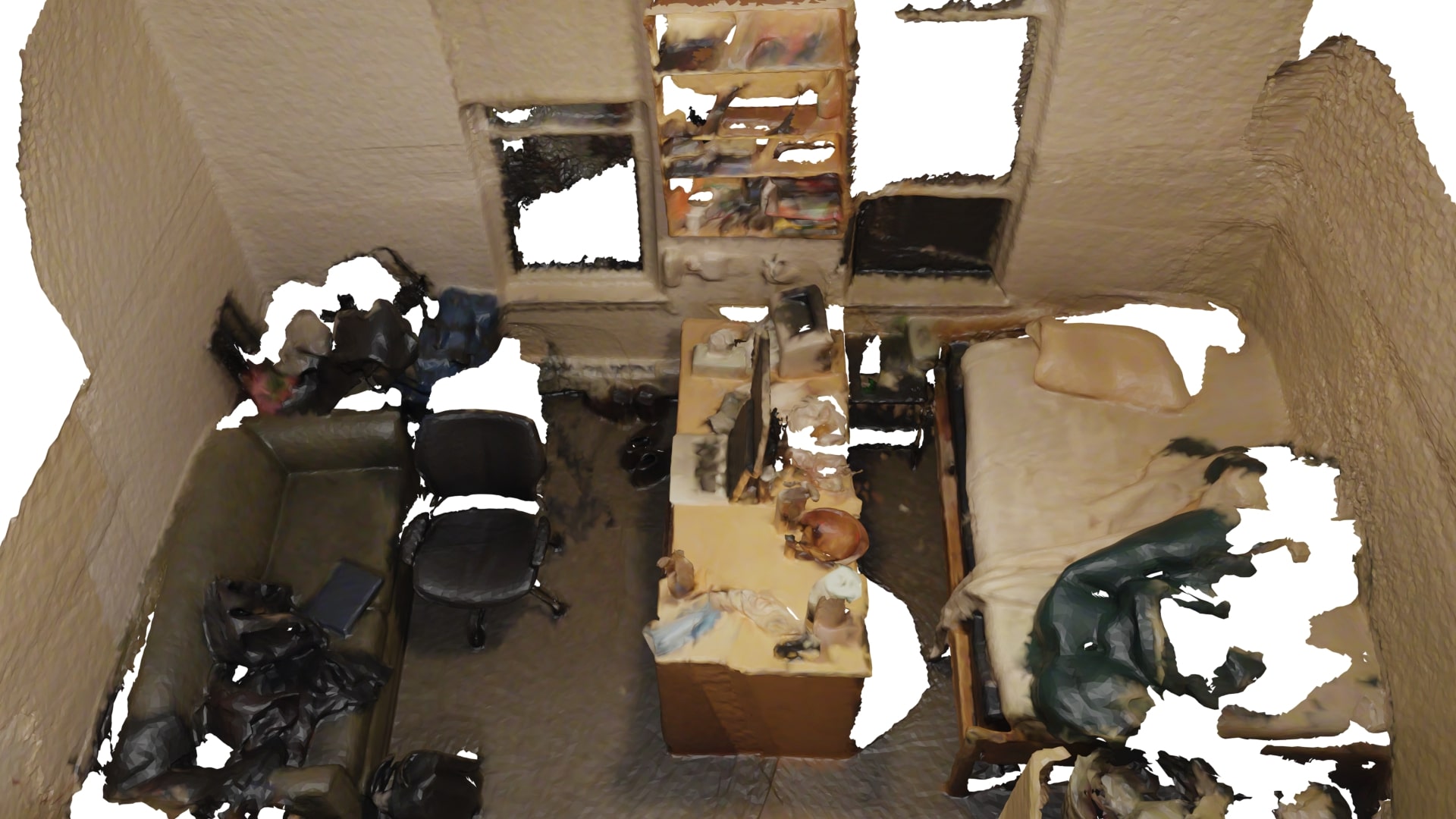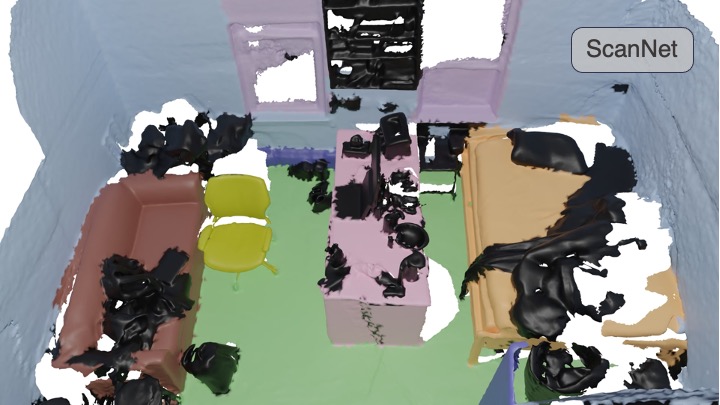 The ScanNet200 benchmark includes both finer-grained categories as well as a large number of previously unaddressed classes. This induces a much more challenging setting regarding the diversity of naturally observed semantic classes seen in the raw ScanNet RGB-D observations, where the data also reflects naturally encountered class imbalances. The difference in category frequencies between ScanNet and ScanNet200 can be seen in the Figure above.
ScanNet200 Benchmark